Thyroid disorders are a major problem found in many women these days. Many are not aware of this problem, but it can affect the health of women in the long run. The functions of the thyroid glands have much to do with the female reproductive system. It can majorly affect the reproductive system if the thyroid is overactive or underactive. This kind of imbalance in the hormone can affect the women's body in different ways: the imbalance of hormones can cause low or high levels of the menstrual cycle, even irregular menstruation or absences of the menstruation cycle.
Thyroid disorder can cause illness in the woman's body during pregnancy. However, an undiagnosed thyroid condition can make it conceive. Once the overactive or underactive hormone is under control, there will not be any further problems in a successful pregnancy with the mother.
If you already know you have existing thyroid, then you have a significant advantage over others who are undiagnosed—treating thyroid problems, whether it is hyperthyroidism(an overactive thyroid gland) or hypothyroidism(an underactive thyroid gland) before conceiving can help you reduce further fertility issues.
Effects on women's bodies
Puberty and menstruation
The imbalance of hormones can cause low or very high levels of the menstruation cycle, irregular menstruation periods, or absent menstrual periods. However, thyroid disorders can cause puberty and menstruation abnormally early or late.
Reproduction
Thyroid disorder may also affect the ovulation (release of an egg for fertilization) process. Overactive and underactive thyroid prevents ovulation.
Pregnancy
Thyroid disorders during pregnancy can harm the fetus. DA deficiency of thyroid hormone can cause miscarriages, preterm delivery, stillbirth, etc., and women with overactive thyroid during pregnancy can lead to morning sickness. However, thyroid problems can also affect women who get pregnant.
Menopause 
Thyroid disorders may cause the early onset of menopause. The system of an overactive thyroid. These include a lack of menstruation period and an inability to sleep. 
Can women get pregnant with a thyroid problem?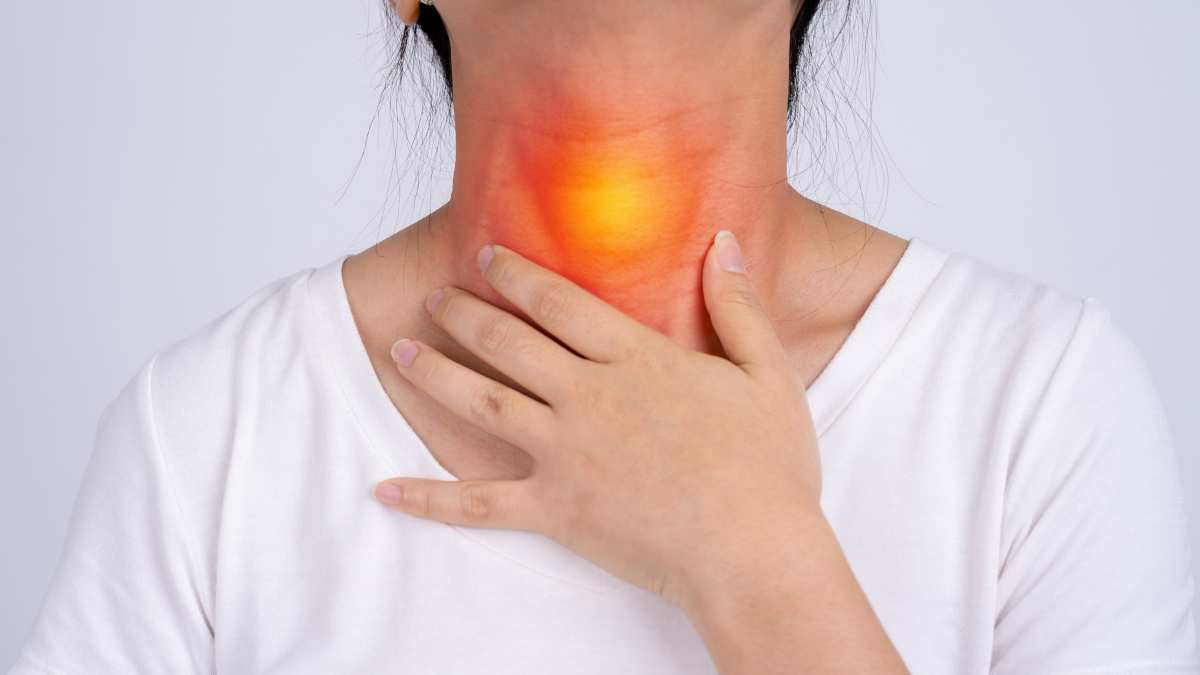 Yes, women can get pregnant with thyroid problems, but ultimately your best chance of conceiving is when your condition is properly managed with the consultation of doctors and keeping care of health Hyperthyroidism (an overactive thyroid gland) and hypothyroidism (an underactive thyroid gland) can both be major problems and can affect fertility. This problem starts with irregular menstrual periods or cycles. Due to this, your chances of getting pregnant can be very difficult.
However, if you already know about your disorder and precautionary measures and medication with the consultation of doctors, these can lead you to an advantageous condition for those who have not been diagnosed yet and are going to suffer shortly.
What to know before getting pregnant or thinking of getting pregnant?
Here are the few highlights or features that every mother needs to know before getting pregnant:
Talk to your healthcare doctor or gynecologist about your plan of wanting to be a mother.
Thyroid hormones play a major role in the health of a woman as we also know that overactive and underactive hormones can also lead to disbalance in the woman's body, which can affect them through insomnia, irregular menstruation, pregnancy problems, etc.
In most cases, thyroid disorders are diagnosed by an endocrinologist- a specialist who treats hormone problems like thyroid disease. It can help you suggest how to deal with fertility issues with thyroid problems.
Stay on Top of your thyroid-stimulating hormone(TSH) levels
Thyroid-stimulating hormone (TSH) this hormone is made in the pituitary gland. You can also test your thyroid levels through regular blood tests in the clinics. All women considering pregnancy with already known thyroid problems should be tested for abnormal TSH concentrations before pregnancy.
A high TSH level indicates hypothyroidism: The functioning of the thyroid gland is underactive and makes less thyroid hormone, so the TSH reaches an extra high level. 
A low TSH level indicates hyperthyroidism: The functioning of the thyroid gland is overactive and makes extra thyroid hormone, so the TSH is low while the thyroid levels are high.
Continue with current thyroid medication
The benefits of taking thyroid medication can help you outweigh the risks to both the mother and the fetus. Continue taking medication and never leave medication halfway. Thyroid disorder treatment and taking medication with proper consultation with a specialist are essential for fertility and successful pregnancy.
If proper medication is not taken and left untreated halfway that can lead to a major effect on women's bodies:
Hyperthyroidism
Increase in risk of premature birth 

Increase in risk of thyroid storm

Increase in risk of a fast heart rate in the newborn

Increase in risk of miscarriage
Hypothyroidism 
Increase in risk of anemia 

Increase in risk of low birth weight 

Increased risk of stillbirth

Increase in risk of improper fetal growth and brain development
Thyroid hormones change with pregnancy 
There are a definite amount of natural changes, or we can say the rise in the thyroid hormone or the rise in the level of blood. Also, there are some changes, such as the thyroid gland becoming larger during pregnancy, which can frequently happen in iodine-deficient areas of pregnant women.
Monitor iodine levels before and during pregnancy Iodine levels must be measured because it is the key nutrient for thyroid hormone levels as we know that during pregnancy, the iodine level shoots up. It is important to consult a doctor or healthcare provider. It is important to take precautions to take the proper amount of iodine level in the pregnant lady.
What is important to do during pregnancy?
Expect more thyroid monitoring
Most of the women remain undiagnosed for dysfunction of the thyroid gland. So it is important to get a regular checkup or blood test to recognize and take proper action before it gets worse.
Be your Advocate
Be your advocate from the very beginning. Always share your thyroid history with the specialist and make suggestions according to them or share your concern with the first prenatal appointment.
Conclusion
Pregnancy is a crucial or major part of every woman's life phase. Women should be very careful about their health as it can also affect the fetus inside them, and they should take proper checkups without any delays.
If any woman with a pre-existing thyroid condition becomes pregnant, there are some guidelines to follow:
It is important to talk to your healthcare provider about your plans for getting pregnant, thyroid hormones are important and play a major role in pregnancy, and thyroid problems can impact the pregnancy, like thyroid diseases. Doctors' advice can help you manage your thyroid disorder had can give you advice on planning kids.
A high TSH( Thyroid-stimulating hormone) level indicates hypothyroidism: This indicates your thyroid gland is underactive and not functioning according to the pituitary gland to make thyroid hormones. This leads to an extra TSH level and less thyroid hormone.
A low TSH( Thyroid-stimulating hormone) level indicates hyperthyroidism: This indicates your thyroid gland is overactive and leads to the secretion of extra thyroid hormone, and the TSH level is low.
We at Crypto Food, offer several tips about the healthy food in our lives and the other important aspects of the food. We tend to assist you to arrange specifically for varied food varieties and supply you with complete help to browse our weblog to grasp additional tips.